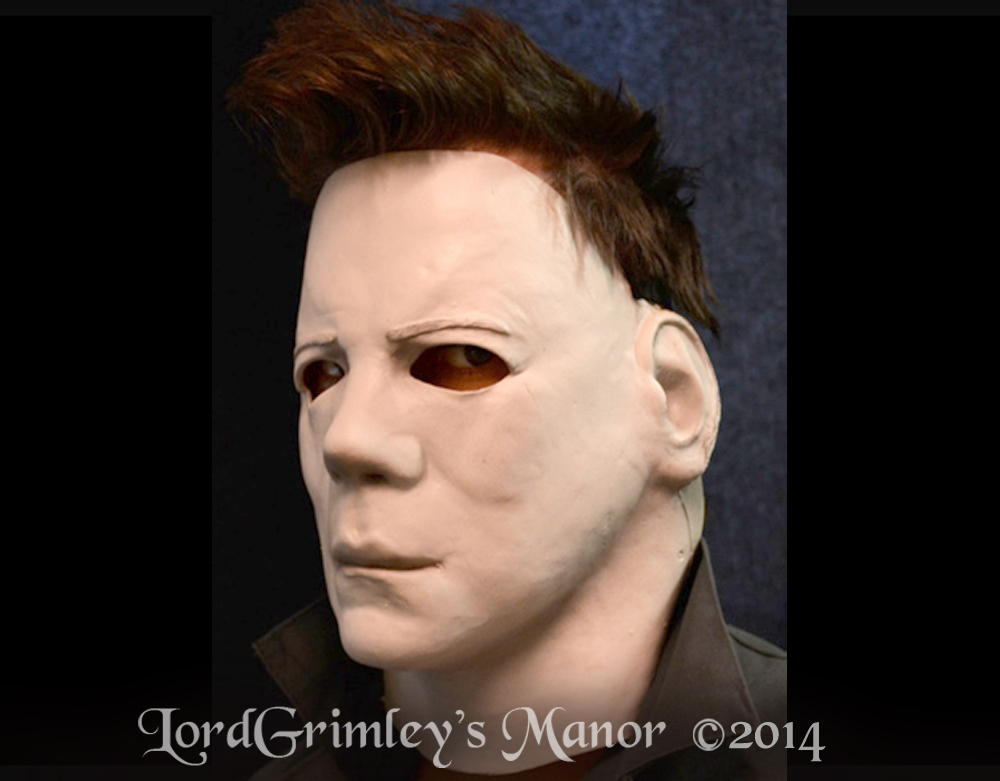 Masks
Officially Licensed Michael Myers Halloween 2 Half Mask
Sculpted by Justin Mabry
This mask is an affordable replica of the mask worn by one of the most famous movie serial killers of all time, in Universal's Halloween II, a spine-tingling dark ride into the scariest night of the year.
The Official Halloween II mask was sculpted by Justin Mabry, and was based on numerous screen shots from Halloween II to make it the most screen accurate mask ever released as a face mask, making it an affordable option.
All of our Halloween Face Half Masks come with a sewn strap to fit comfortably on your face.
Questions ? Donations of the dearly departed ? Contact us at sales@lordgrimley.com
Your satisfaction on this item is Guaranteed.