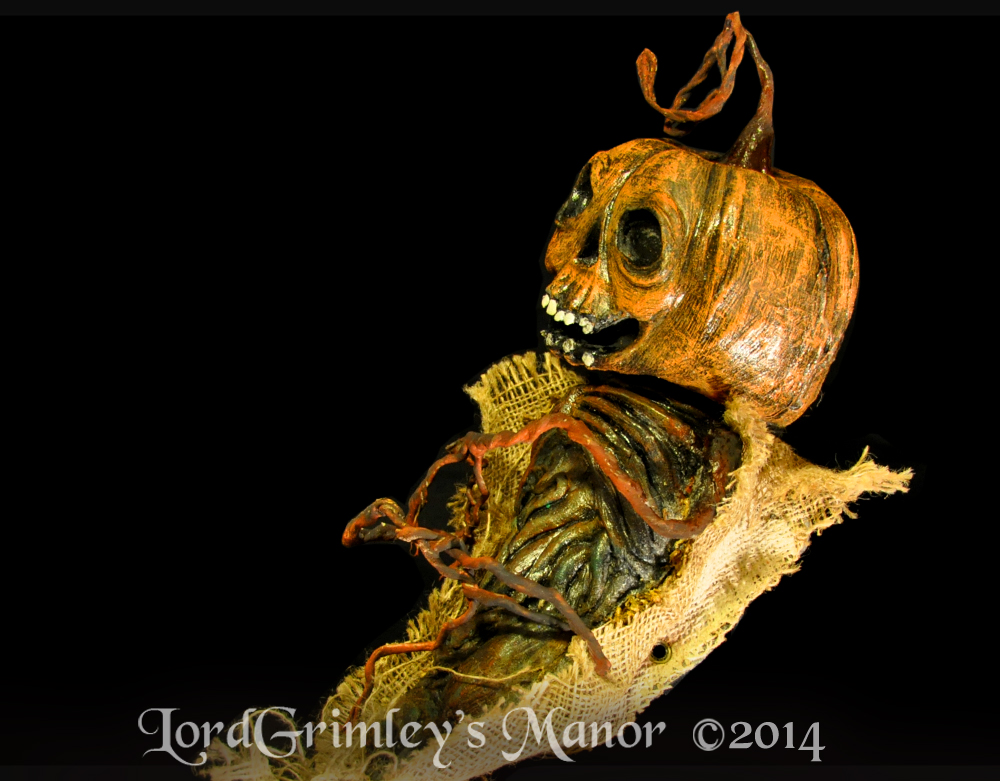 Props
Rotten Seed Pumpkin Hand Puppet
This little nasty devil is just as likely to remove your fingers with his teeth as snuggle with you. Rotten Seed is a hand puppet which the user can access through an opening in the back. This allows the puppeteer to manipulate the head and mouth. His two vine arms can be bent to desired direction.
Bad Seed measures 16" x 6" x 6" and is made of latex and burlap.
Your satisfaction on this item is Guaranteed.
Only 1 available